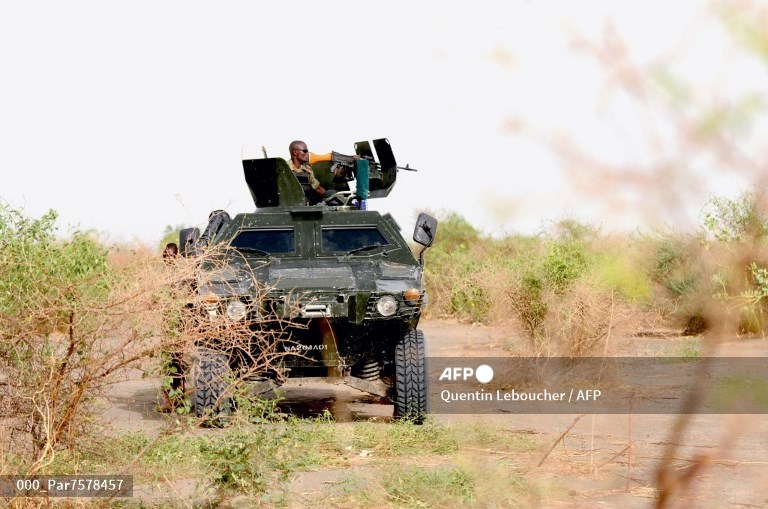 (PHOTO CREDIT: AFP)
LEADERSHIP
31 July, 2013
The Defence Headquarters (DHQ) has vowed to track down the killers of members of the vigilance group,popularly called 'Civilian JTF', women and children in Dawashi and Mainok villages of Borno State on Saturday. The DHQ disclosed this in a statement signed by the Director of Defence Information, Brigadier General Chris Olukolade, in Abuja yesterday.
Olukolade said the incidents which followed separate attacks on the group and the two communities were consistent with the new pattern of operations by the insurgents after
the loss of their camps, saying that this practice of laying ambush or attacking innocent civilians by terrorists lately was meant to intimidate Nigerians who had rejected the activities of terrorists in their communities.
The statement said that the attacks were unprovoked, and that the manhunt for the culprits was in progress with the deployment additional troops and equipment .
According to him, "The Special Forces have been directed to ensure that the perpetrators of the recent incidents are tracked down and the manhunt for them is in progress accordingly. Meanwhile, more troops and equipment are being deployed into the operation to ensure better coverage and protection of communities in the operational area.
"All citizens are enjoined to maintain high level of vigilance and continue to cooperate with security forces in the operation. Members of the vigilance group in particular are being counselled to endeavour to work only under the strict guidance and protection of the security forces on ground in their localities."