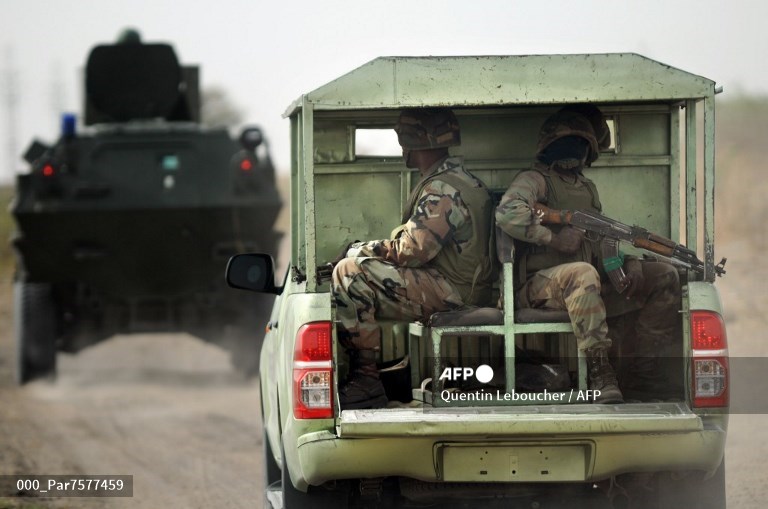 CHANNELS TELEVISION
5 August, 2013
About one hundred Nigerian troops deployed to Mali as part of the United Nations peace keepers have arrived Maiduguri the Borno state capital . The troops were received by the Director Defence Information, Brigadier General Chris Olukolade and other top military
officers.
The returning troops have joined other troops who are on military operations in the northeastern part of the country,arriving at the Maiduguri airport at exactly 12 midnight. Senior military
officials were on hand to receive them. And in military style they demonstrated their readiness to join the operations
in Adamawa, Borno and Yobe states.
On their arrival, the leader of the contingent, Major Idris Mustapha the battalion second-in-command narrated the experience of the troops in Mali and expressed readiness to bring their experience in Mali to bear in contributing to the peace operations in Nigeria. His words were re-echoed by
some of the troops who say there are not tired but are prepared to demonstrate their loyalty to their fatherland.
The Director Defence Information, explained the reason for the redeployment of the troops to join the peace support operations in the country having served for about seven months in Mali.
According to the Defence Headquarters over nine hundred soldiers have already been injected into the peace
enhancement operations in the
northeastern part of the country, while more are expected from other operations across the world