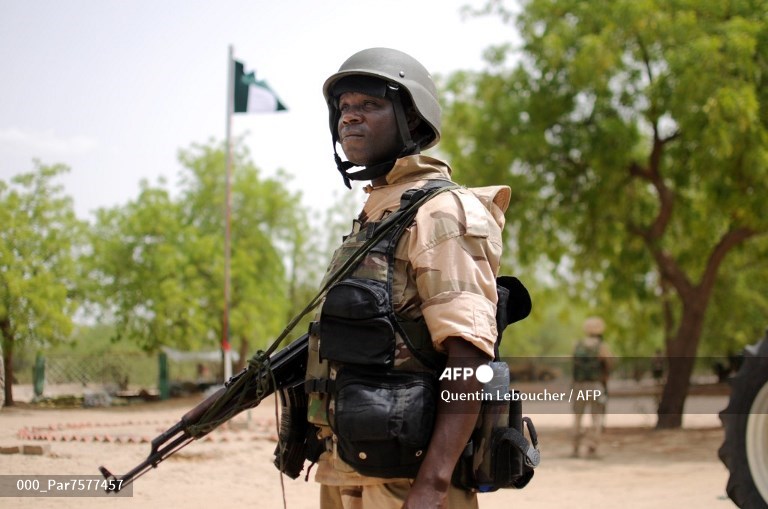 DAILY POST
23 January, 2014
Six suspected members of the Boko
Haram were on Wednesday arrested by the Vigilante Youths Group at a petrol station while buying fuel for the sect's operations in the Sambisa Forest.
Another three suspects were arrested by the vigilante youths on the Maiduguri-Biu road, while attempting to sneak into Maiduguri metropolis to buy food items and fuel.
According to a vigilante youth, Yakubu
Isa, the terror suspects came in two
pickup vehicles with empty drums to buy fuel at one of the petrol stations on Bama road. "I took courage to mobilize some of our members to the petrol station because the three suspects were in military uniform taking fuel at the station, but the soldiers patrolling this road do not
refuel their vehicles at any of the petrol stations, but at a single designated point in the Government Reservation Area (GRA).
"When we confronted them, one of them said that the fuel is for their generating sets. When their explanations were not convincing to us,I alerted the soldiers in that sector, and we handed them over for further investigation".
On how the other three suspects
were arrested, he said: "they
sneaked into Maiduguri last night to replenish their food items and fuel at a shop on Damboa road. They used two vehicles, before we intercepted
and arrested them on this road. With the evidence we found on these
insurgents, we handed them to
soldiers for further investigation".
A military officer attached to one of
the Joint Task Force (JTF) sectors
in Maiduguri,who spoke in confidence,
confirmed the incident to DailyPost.
Prior to the arrests, gunmen suspected to be members of the sect attacked the border village of Wala in Gwoza council area of Borno State, killing three residents. Four villagers were also injured in the attack which also led to the setting ablaze of houses and shops.
Confirming the incident, the former
council chairman, Dr Ibrahim Bulama said the insurgents came on two motorcycles from the Sambisa Forest, before attacking the village in the early hours of Monday. He said other property destroyed in last Monday's attacks included five houses and three shops, located on the Maiduguri-Gwoza road, adding that with the arrival of soldiers to the village on Tuesday, the villagers are going on with their daily activities.